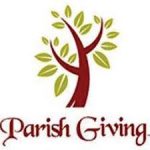 Dear Parishioners,
Financial support for our Parish is vital, and indeed, crucial. Over the years, we have noted that with inclement weather when parishioners were not able to attend Mass, our Sunday collections declined significantly. Unfortunately, for the most part, the Parish lost this source of income.  In more recent times, we have been asking our parishioners to participate in electronic giving in order to provide a steady stream of income to the Parish.
With the Coronavirus COVID 19 affecting almost every aspect of our daily lives, including the weekly financial support of our St. Frances Cabrini Parish, it is all the more imperative that we strongly encourage our parishioners to utilize our electronic giving program.
With Archbishop Nelson Perez suspending the obligation of attending Mass on Sunday for the foreseeable future, we respectfully ask our parishioners to continue their financial support to the Parish by mailing your weekly envelope or sending your contribution electronically.  Electronic contributions can be set up on an ongoing basis, or as a one-time contribution.
There are two ways to send your weekly, monthly or other contributions electronically:
The On-Line Banking Option
The simplest method for electronic giving is directly through your banking institution. For those who utilize on line banking for paying bills or sending contributions, simply add our Parish to your list of companies, and set up a recurring or one-time contribution payment.  If you are not currently utilizing Automatic Bill Pay, you can easily sign up for the service through your bank.  The bank then issues a check and mails it directly to the Parish on the schedule set by the individual.  There are no fees to the parishioners or to the Parish to utilize this service.  And, the service is available to anyone who has a bank account.  It is safe, simple and secure.
Electronic Funds Transfer (EFT) through Parish Giving
EFT is the mechanism that allows you to make a transaction directly from your bank account to the parish every month. You may also use credit cards to make these transactions.  Your financial information is safeguarded using Secure Sockets Layer (SSL) technologies, the same encryption technology employed by banks and other financial institutions. The program is available at no cost to parishioners.  All fees are paid by the Parish.
To enroll in the Parish Giving Program, logon to the St. Frances Cabrini Parish website www.saintfrancescabrini.net and click on the link for Parish Giving.  This will bring you to our Parish's registration page.  As you enroll, you can pick which day of the month to make your donations as well as your preferred payment method.  The choices for payment method are the bank transfer option or credit card option, although, due to the recurring credit card fees, we do ask you to consider the bank transfer option if it is within your means.
Of course, no matter which method you choose to provide your financial support, the Parish records all contributions received and we will issue an annual statement of contributions upon your request.
We thank you for your continued financial support to our Parish Community.
Sincerely,
Karen M. David, Parish Business Manager
Please follow and like us: