Saint Frances Cabrini offers an opportunity for parents with young children
to participate in Mass while their children attend "Little Church"!
WHEN: During the 11:00 am Mass (10:30 am to 12:30 pm)
WHERE: The Parish Center, 2nd Floor
WHO: Children ages 2 – 5 years old
Little Church is more than just a church nursery.  It introduces the children to Jesus Christ through prayer, bible stories and song. The first time you bring your children to Little Church, please arrive in the Parish center 15 minutes prior to the start of Mass or fill out the online registration form. Registration does not indicate a commitment to participate in Little Church every week. You are welcome to use the service as your family schedule dictates. The form is needed to gather important information regarding the children and to ensure we are able to communicate with the parents in case of emergency.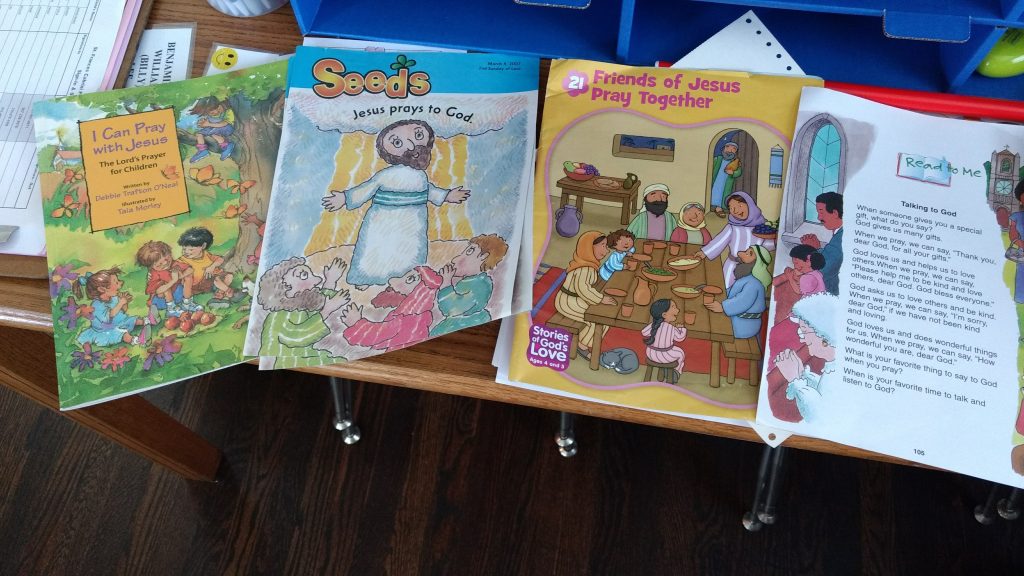 "Little Church" is open to all children from the parish including those with disabilities.
Adult as well as teen volunteers are needed. Safe Environment Clearances are required in order to serve in this ministry. The rectory staff is available to assist volunteers in obtaining these clearances. For those who feel called to lead young children into a deeper relationship with Jesus, please contact Jean Madden, Director of Religious Education at 215-946-1115, or e-mail Jeanemadden@saintfrancescabrini.net.