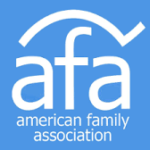 Dear Friend,
President Donald J. Trump continues to uphold his promise to protect religious liberty. Under the Trump administration, the U.S. Department of Health and Human Services (HHS) recently announced it would put an end to an Obama-era attack on faith-based adoption and foster care agencies.
Under President Obama, HHS put in place a rule that required faith-based adoption and foster care groups receiving federal funding to place children in same-sex households and to accept an individual's professed gender identity.
Although the Trump administration has put an end to this violation of religious liberty, HHS reissued this rule to bring it into compliance with existing law and protect religious liberty, and now the new rule is subject to a public comment period ending December 19.
Contact HHS Secretary Alex Azar urging him to protect religious liberty and protect faith-based adoption and foster care agencies.
People of faith need to act now and contact HHS during this open comment period. Be assured that anti-religious liberty activists will be flooding HHS with comments opposing the regulatory change. Now is not the time to remain silent in anticipation that others will take action in your place.
Don't sit this one out. Let HHS Secretary Azar know you support the protection of religious liberty for faith-based adoption and foster care agencies.
If our mission resonates with you, please consider supporting our work financially with a tax-deductible donation. The easiest way to do that is through online giving. It is easy to use, and most of all, it is secure.
Sincerely,
Tim Wildmon, President
American Family Association
Please follow and like us: