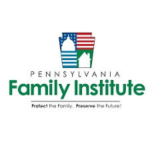 The Latest Updates on Important Policy Issues
Next week, both the PA House and Senate are back in session and there are three good bills we need your help with to get the support of your State Senator and State Representative. (For each issue, after using our Citizen Action Center, please return to this email for links to the next action needed.)
School Choice
Bill: House Bill 1800
Summary: The current Harrisburg school district situation is a mess, with staggering amounts of taxpayer dollars per student spent in a failed school system. With more than half of the funding coming from the state, there has to be a better solution for taxpayers and these students. House Bill 1800 would help families in Harrisburg receive scholarships to make a better education possible for their children by choosing a different school. This would be a pilot program that could serve as a model to help rescue families from failing or unsafe schools in other areas of the state or statewide.
Status: Vote expected Monday in House Education Committee.
Take Action: pafamily.org/studentlifeline
Stop the Targeting of Babies with Down Syndrome
Bill: Down Syndrome Protection Act – House Bill 321
Summary: The majority of babies diagnosed with Down syndrome are aborted with medical professionals often pressuring women into an abortion upon the diagnosis. This bill would help end the targeting of babies with Down syndrome in the womb by prohibiting an abortion solely on the basis of a diagnosis of Down syndrome.
Status: In Senate Health Committee, vote could come anytime.
Take Action: pafamily.org/protect
Sex Trafficking
Bill: Buyer Beware Act – Senate Bill 60
Summary: Human trafficking is modern-day slavery. We can take the next step to ending human trafficking here in PA by going after the demand, updating and strengthening our laws against the buyers, whose actions victimize young women, most of whom are between 12- and 14-years-old.
Status: Vote expected next week by full Senate.
Take Action: pafamily.org/buyerbeware
Please follow and like us: