**Due to low ticket sales and various other events on this same date, our Bag Bingo will now be held in February. We look forward to seeing everyone then. 
Prizes will be 100% Authentic Designer Purses! Doors open at 6:00 PM, Bingo begins at 7:00 PM. Ticket price includes 3 chances to win on 10 games of Bingo. Purchase 10 or more tickets to reserve a table.
For ticket information or reservations, contact JoAnn Holden at 215-946-4040.
Join us for a fun night out to support Saint Frances Cabrini Parish!!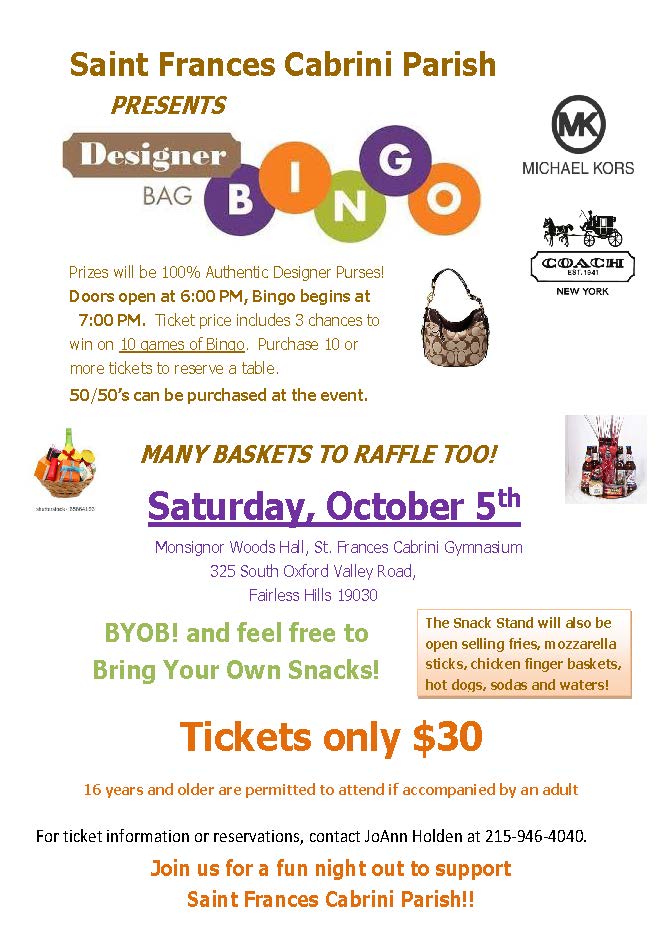 Please follow and like us: