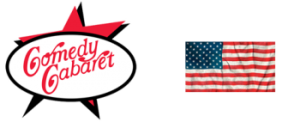 Holy Family Regional CYO is hosting a fundraiser to benefit the Liberatore family on Saturday April 6, 2019, at 8:30 PM, at the Comedy Cabaret in the Northeast, doors open at 7:45 PM. Our parishioner, Bob Liberatore, has coached in the CYO organization for many years. Bob helped coach for both of his daughters and has dedicated a lot to the Holy Family Regional CYO. Bob has been ill and the CYO wo…uld like to help ease some of the financial burdens for his family. Your support would be greatly appreciated.
Tickets can ONLY be purchased directly from link:
https://bit.ly/2YktA6K
Deadline to purchase tickets is March 30, 2019.
Comedy Cabaret Comedy Club
Northeast at Neighbors Bar
11580 Roosevelt Boulevard, Philadelphia, PA 19116
Please follow and like us: