Help AFA reach 100,000 petition signatures to Netflix CEO Reed Hastings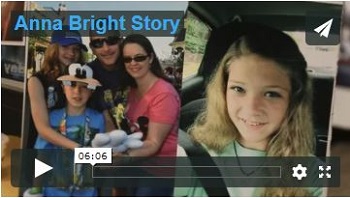 My heart continues to break for the family of 14-year-old Anna Bright from Alabama, who killed herself last year after binge-watching the first season of original Netflix series 13 Reasons Why. Tragically, Anna is not the only one. Bella Herndon and Priscilla Chiu, both 15-year-olds from California, also took their own lives just days after watching Hannah Baker kill herself on this series.
The hugely popular Netflix series, 13 Reasons Why, has become a lightning rod for critics who say it glorifies suicide and might even make it an attractive option for teenagers who are enduring difficult times in their lives.
SIGN OUR PETITION TO NETFLIX CEO REED HASTINGS NOW!
Season 1 focused on the graphic suicide of teenager Hannah Baker who slits her wrists in a bathtub full of water. Her decision to end her life is explained through a collection of cassette tapes that she leaves behind blaming the people responsible for her death.
Season 2 picks up months after Hannah's suicide, and characters are seen dealing with the aftermath of her death. Sadly, the filth and gratuitous content from Season 1 is only exacerbated all the more with story lines that include sodomy, homosexuality, drug use, extreme profanity and an attempt at mass school violence. You can see our full description of Season 2 here.
And despite pleas from pro-family groups to cancel the second season of 13 Reasons Why, Netflix released it May 18. All 13 hours of it. At one time. For the whole world to devour … or be devoured by.
I have written an open letter to Netflix CEO Reed Hastings, pleading with him to simply meet with me personally to discuss AFA's concerns about the dangers of 13 Reasons Why. So far, he has chosen not to respond. You can read the letter here.
TAKE ACTION
Sign the petition to Netflix now and add your name to help reach our goal of 100,000 signatures now!
Forward this email to family and friends, especially those who have teens and pre-teens who might be influenced by their peers to watch 13 Reasons Why.
https://www.afa.net/activism/action-alerts/2018/afa-open-letter-to-netflix/
Please follow and like us: