Get Ready, Philly…
Your Mornings Are About To Get A Little Brighter!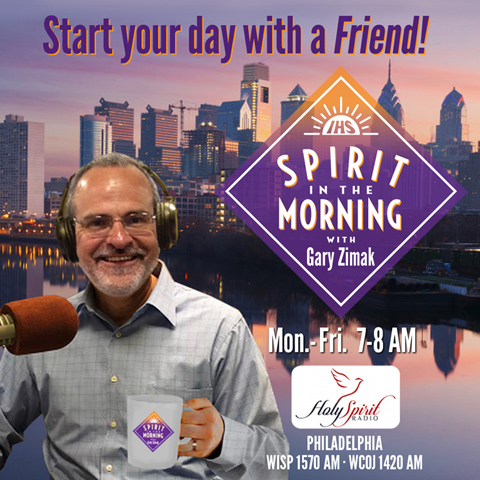 I am very excited! As you probably know, I was born and raised in Philadelphia and have been eating soft pretzels, Tastykakes and cheesesteaks for as long as I can remember. I have experienced many ups and downs with the Phillies, Eagles, Flyers and Sixers. I know and love the City of Brotherly Love!
Despite being ranked as the ninth largest radio market (according to the July 2016 Neilsen Audio Ratings), Philadelphia has never had a local Catholic morning radio show. That will change on October 10, 2016 when Spirit In The Morning comes to Holy Spirit Radio in Philadelphia!
Every Monday thru Friday at 7 AM Eastern, I'll help you to start your day with a mix of music, Scripture and inspiration. And you better believe that I'll offer hope to my fellow "worriers"! This is a show that I have wanted to do for a long time and soon it will become a reality. If you're outside of the Philadelphia area, the show will stream live on Holy Spirit Radio and TuneIn Radio.
Finally, if you're wondering about how this will affect my work as a full time Catholic evangelist, the answer is that nothing will change. I will still be traveling around the country giving talks and leading parish missions. I will still host The Gary Zimak Show on BlogTalkRadio and continue to do my various Catholic TV and Radio interviews. And my next book, Stop Worrying And Start Living! will be released in the Fall. Spirit In The Morning is just another way for me to spread the Good News.
Please keep me in your prayers as I get ready to begin this new project. I have a feeling that the Holy Spirit is up to something exciting!
Start your day with a FRIEND!
Please follow and like us: