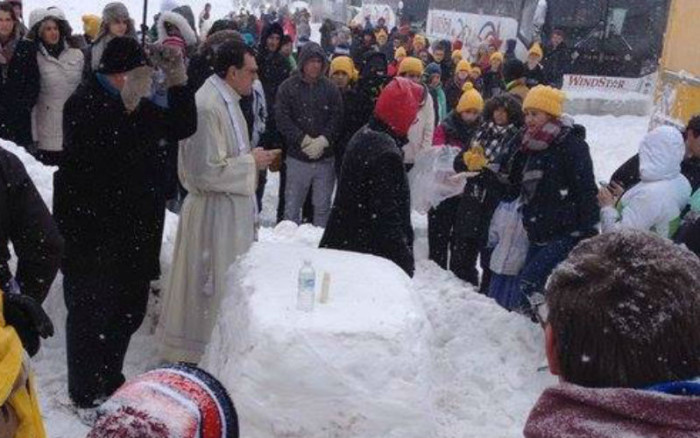 As you may have heard, a Catholic pro-life student group going home after the March for Life got stuck on the highway.
With tons of time and not much to do, they did something incredible: they build an altar out of snow and had Mass on the side of the highway!
Click HERE to view the video!
Please follow and like us: