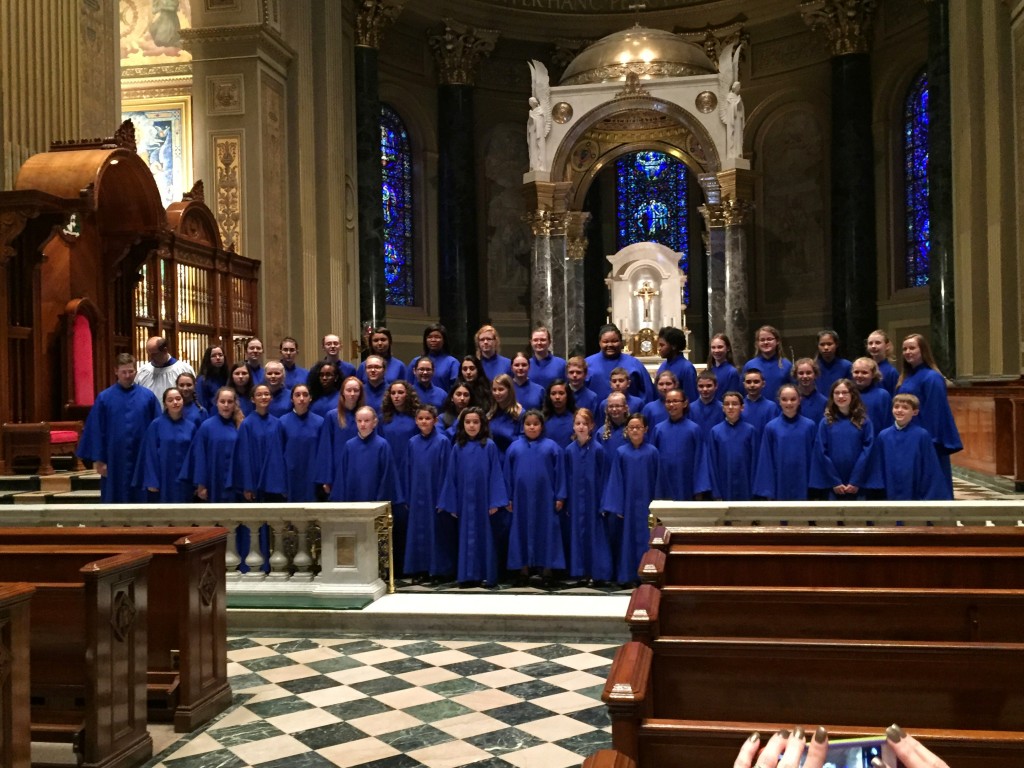 On May 10, 2015, members of Saint Frances Cabrini Parish sang in a beautiful Marian Concert with the choirs of the Historic Cathedral Basilica of Saints Peter and Paul.
Ron Chancler, MaryBeth Haberstick, and our Director of Music, Jean Madden, are members of the Archdiocesan Choir of Philadelphia.  Jean Madden also serves as Archdiocesan Associate Director in the Office for Divine Worship.  
Manilyn Lalo and Victor Sorace, two of our Parish youth cantors, are members of the Archdiocesan Children's Choir.  As members of the choir, Manilyn and Victor will  have the honor of traveling to Rome in January of 2016!  
Saint Frances Cabrini Parish is very proud of these singers and we feel so blessed that they share their musical gifts with us.
Jean Madden, Manilyn Lalo, and Victor Sorace are pictured below with Monsignor McCormac, and Dr. John Romeri, the Archdiocesan Director of Liturgical Music.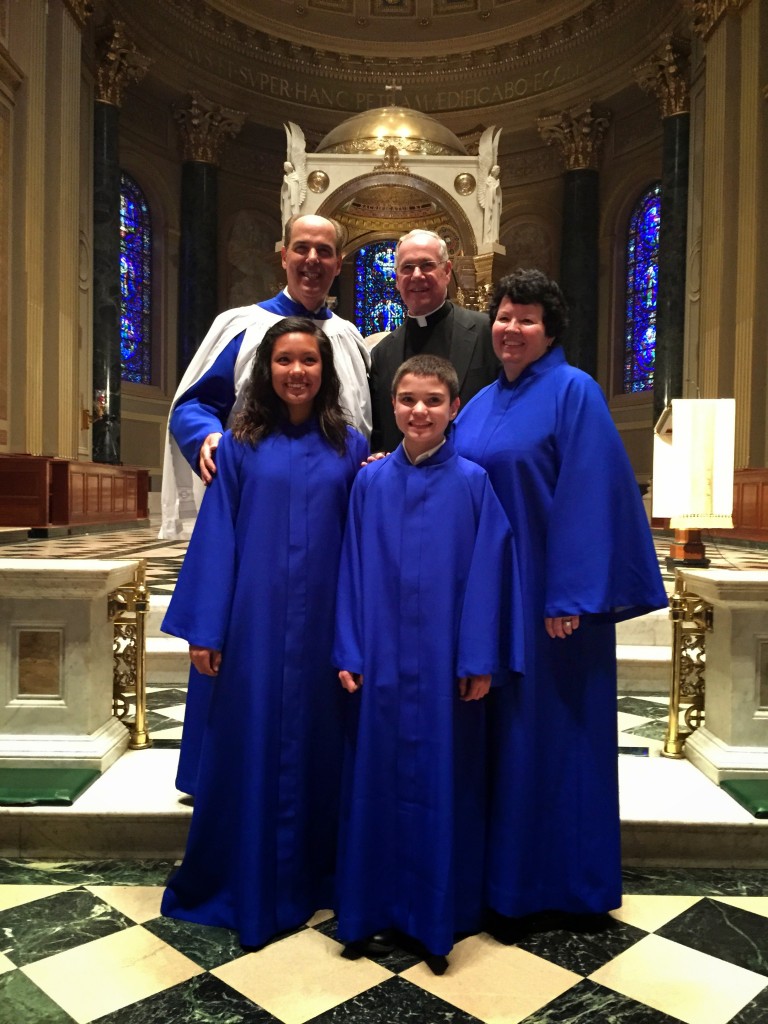 Please follow and like us: