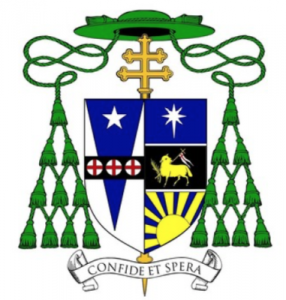 Statement of Archbishop Pérez Regarding the Terrorist Attack on Israel and Armed Conflict in the Holy Land
Posted October 10, 2023
This weekend, I watched with deep sorrow as Israel was attacked suddenly by Hamas and armed conflict intensified with great ferocity. Peace in the Holy Land, which is sacred to Christians, Jews, and Muslims, has once again been violently shattered by terrorists.
Over the past few days, news reports have detailed unspeakable atrocities and great loss of life with little to no regard for the welfare of civilians. The seeds of war being sown, the harvest will be a bitter one of continued destruction and persecution.
At yet another grave moment in the recent history of our world, I urge all people of goodwill to answer the urgent plea of Pope Francis by calling for an immediate end to this conflict and in praying for all those trapped by the maelstrom of war. As the Holy Father said, "Terrorism and war do not lead to any resolutions, but only to the death and suffering of so many innocent people."
Many people in our region, notably the large Jewish community with whom we share close ties, have family and friends who are caught in this torrent of violence. We pray for them. We pray for those suffering. We pray for a swift and just end to this conflict.
Most Reverend Nelson J. Pérez, D.D.
Archbishop of Philadelphia
Please follow and like us: