Congratulations to Toni DiPierro!
By correctly responding to Audrey Wilson's challenge in the Weekly Message to identify the Envisioning Team members who wrote the article on Community in our Parish Bulletin, Toni won a complimentary ticket to the SFC Luau!
Take a break from the snow and cold. Join Toni and other members of the Saint Frances Cabrini Community at the SFC Winter Luau! Click here for more information on the Luau.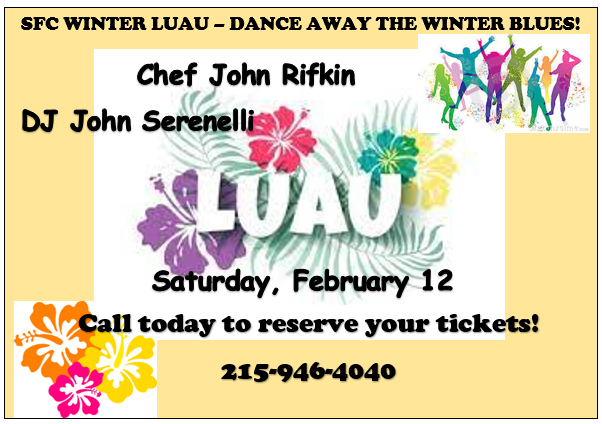 To read the articles on our Parish Pastoral Plan, written by our Envisioning Team members, please click here.
Please follow and like us: