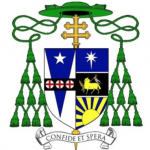 Statement of Archbishop Nelson J. Pérez Regarding Reinstating the Obligation to Attend Sunday Mass
"We have all felt the impact of COVID-19 in as individuals and families.  It has been a time of acute hardship and struggle, of separation and isolation.  It has also had an impact on our lives of faith.  Jesus Christ, our Lord and Savior, has been with us throughout this challenging period and is most especially near to us when we encounter him in the Eucharist.  The Eucharist offers us His healing and peace, His mercy and reconciliation.  It is now time for everyone to return to the Eucharist with renewed faith and joy.
Click here to read the full text.
Please follow and like us: