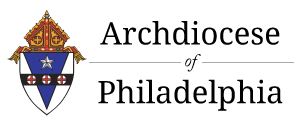 Today, the Archdiocese of Philadelphia announced it has entered into a 99-year ground lease agreement with EM Race Vine Venture, LLC, and is commencing Phase One of the Cathedral Block Re-Development Plan.
In 2019, the Archdiocese selected EM Race Vine Venture, LLC as the Master Developer for the redevelopment of the Cathedral Block. The parties executed a Master Development Agreement in September 2019, which contemplates development of two parcels of the Cathedral Block, to be accomplished in two phases. Pursuant to the Master Development Agreement, the Archdiocese and Master Developer will enter into a long-term ground lease for each area prior to the commencement of the applicable phase.
The Archdiocese will retain ownership of the entire Cathedral Block, subject to the ground leases, and continue to utilize the Archdiocesan Pastoral Center, Cathedral, Chapel and Rectory. Click here for more details.
Please follow and like us: