Renew and ignite the power of the Holy Spirit within you!
Free 8 week conference for anyone 16 years of age and older. Weekly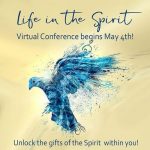 meetings will be held at 7:30 p.m. All sessions will take place via Zoom video conference. Conferencing details will be provided upon registration. To register, please click here.
To learn more about the Life in the Spirit Virtual Conference, please click here.
Please follow and like us: