PARISH MISSION with Father Tom McCarthy
Sunday, Monday and Tuesday, November 3, 4, and 5 at 7:00 PM in the church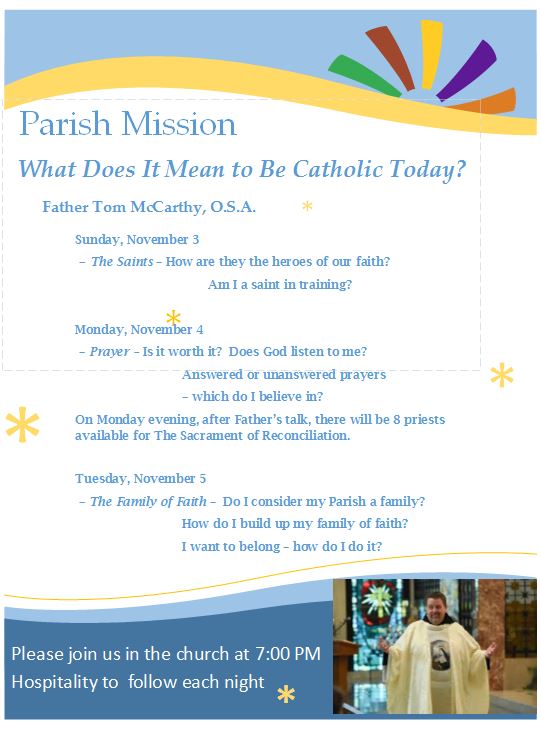 Father Thomas R. McCarthy, O.S.A.  
Father Tom is an experienced teacher, administrator, retreat director and parish mission preacher.
He is a native of the South Side of Chicago. He grew up in St. Adrian Parish in Marquette Park. He received his elementary school education at St. Adrian School and high school education at St. Rita of Cascia High School. He graduated from Villanova University with a B.A. in Communication Arts. He also has a Master of Arts in Educational Administration from Lewis University.
His dedication to leading retreats and parish missions has gained Fr. McCarthy renown both locally and across the country, as he has delivered over 200       missions in 14 states over the last 19 years.